Russian broadcaster under new investigations
Comments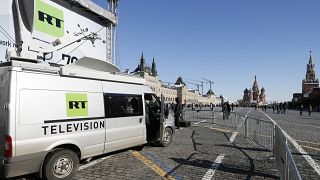 -
The Russian broadcaster RT faces three new investigations by the British media regulator Ofcom.
The watchdog is looking into whether the channel has breached impartiality rules in its reporting.
The regulator has placed RT under additional scrutiny after it discovered several potential breaches of the UK code following a nerve agent attack on former Russian spy Sergei Skripal in March. The channel was warned it could lose its right to broadcast in the U.K.
"We note the new investigations by Ofcom, and will work with the regulator through its processes," said a spokesperson for the Russian channel.