GDP grows across European Union
Comments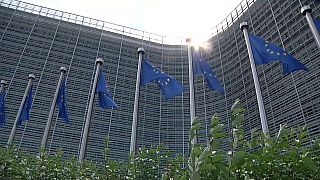 The European Union's statistics office, Eurostat, has released the first estimate of European GDP growth for 2018.
Compared to the previous quarter, both the European Union and the Euro Area – or Eurozone - grew by 0.4 per cent.
Year-on-year, GDP for the 28 nations of the European Union was up 2.4 per cent, and 2.5 per cent in the 19-nation Eurozone.
The United Kingdom is among the slowest growing economies.
In the first quarter, the country's GDP grew by 0.1 per cent quarter-on-quarter, and 1.2 per cent compared with the first quarter of last year.
Earlier the Bank of England blamed the slowdown on a spell of cold weather.
In a separate release the UK Office For National Statistics said wages rose at an annual rate of 2.9 per cent in the three months to March, faster than inflation – at 2.7 per cent - for the first time in more than a year.
In its latest report, the IMF says all European economies grew in 2017, and the outlook remains favourable in the short run.
But for growth to last beyond the current upswing, European countries will need to loosen structural constraints on growth, which range from barriers to investment to dwindling competitiveness.