Homeless EU Migrants could receive compensation from UK Government
Comments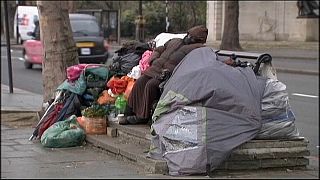 The UK Government could pay out hundreds of thousands of pounds to it's country's homeless people who have been wrongly threatened with deportation.
Immigration enforcement teams had been using rough sleeping as grounds to remove EU migrants, whether they're in work or not, according to a Government policy introduced two years ago.
But the High Court ruled this to be unlawful last year.
Figures from the BBC suggest 698 EU nationals were deported by the UK during the year to May 2017.
Around 45 EU citizens are reportedly pursuing compensation after being illegally detained and removed from the country.
The Home Office says no further action will be taken against rough sleepers and it is "determined to break the homelessness cycle".
In some cases, former detainees could receive more than £10,000 in compensation after being held in detention centres for weeks without knowing what the outcome of their cases would be.
"working to quotas"
Leonie Hirst, an immigration and public law barrister, said she had heard evidence that immigration teams were working to quotas.
She said she had seen cases where officials were ignoring the usual practice of inquiring into individual circumstances before deciding whether to remove them.
A Government spokesman said: "No one should ever have to sleep rough, and this government is determined to break the homelessness cycle.
"Local projects across the country are working with non-British rough sleepers, helping them find employment and accommodation or return home where appropriate.
"We have ceased all relevant investigation and action on the immigration status of EEA citizens because of rough sleeping. Complaints or claims for compensation will be considered on a case by case basis."