French anti-terror unit to investigate Paris knife attack
Comments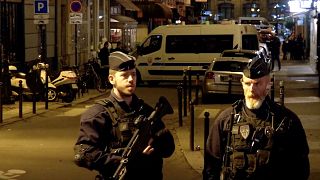 An assailant shouting "Allah Akbar" killed a passer-by in a knife attack that also wounded four others in the heart of Paris late on Saturday before he was shot dead by police, French authorities said.
French prosecutor Francois Molins told reporters the police's anti-terrorism unit would launch an investigation, given the aggressor's "mode of operation".
French President Emmanuel Macron praised officers for "neutralising the terrorist." France "will not yield an inch to the enemies of freedom". Macron said on Twitter.
The country has been on high alert amid a series of attacks, commissioned or inspired by the Islamic State militant group, over the past three years that has killed dozens of people.
The Islamic State claimed responsibility for Saturday's attack in post via its Amaq news agency, but provided no proof for its claim.
French Interior Minister Gerard Collomb called it an "odious" attack. It took place in the heart of the French capital in an district renowned for the Paris opera and many landmark retail stories.
Witnesses described for French media how they saw the assailant running towards police officers who shot him.
"We were told to get into a bar quickly. I was curious and went outside again. Outside, I saw a person on the ground about 200 metres from me. The police, fire brigade and ambulance arrived," one female witness told LCI television. "I could not see anything else after that."