Cannes Film Festival director defends 'bold' selection
Comments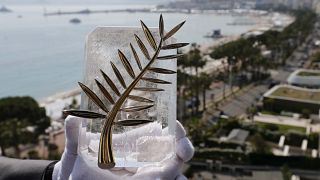 Actress Cate Blanchett is heading this year's jury for the famous Cannes Film festival which opened its doors on Monday.
Critics have said the panel, which also includes, Kristen Stewart and Lea Seydoux has more A-list acting talent than the films set to be shown.
Many are from lesser-known European, Asian and African filmmakers.
Thierry Frémaux, the festival's director, said: "We didn't start choosing the films last November saying 'This year we'll have a clear out'. It does happen when we do a review of the year afterwards that we say to ourselves, 'We weren't daring enough'. So maybe this selection reflects that desire to be a bit more daring, to take more risks."
Solo: A Star Wars Story," will be the only Hollywood blockbuster screened during the fortnight.
Netflix, which brought a raft of A-listers last year, is boycotting Cannes due to French rules that would stop it streaming movies for three years after a cinema release.
In all there are 21 films in the main competition all vying for the coveted Palme d'Or.