Easter communions under threat in Venezuela
Comments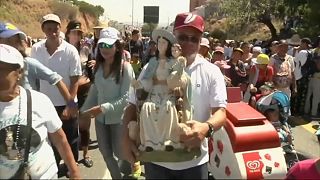 In Catholic Venezuela Good Friday is one of the highpoints of the religious calendar, but the festival, like so much else in the country, is under pressure, and facing shortages of everything needed to make the day memorable.
For the church one shortage in particular could invalidate the whole exercise; a lack of hosts, or the unleavened bread discs that represent the body of Christ in the communion service.
The Colombian church has donated 250,000 hosts as the flour from which hosts are made is rationed.