Skripal Case: Many Russians feel Moscow not to blame
Comments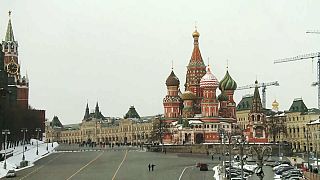 Over 140 Russian diplomats have been expelled in the biggest concerted action against Russian intelligence networks by the West since the Cold War.
Back home, Russians seem to agree Moscow had nothing to with the poisoning of ex-spy Sergei Skripal.
One man cannot understand why the finger of blame is pointing at Russia when the incident happened in England. And he believes the explusion of Russian diplomats is an act of self-harm.
Another is outraged by the behaviour of the UK and other allies. He says there is no evidence to prove Moscow was behind the attack and he is sure Russia will come up with an appropriate reponse.
The Kremlin has accused Britain of whipping up an anti-Russia campaign and has tried to cast doubt on the British analysis that Moscow was responsible. It has ordered 23 British diplomats out of the country.
Euronews correspondent in Moscow, Galina Polonskaya, says Moscow has categorically rejected any accusations of involvement in the Skripal poisoning and is calling the mass expulsion of Russian diplomats 'a provocative gesture'.
The Russian press is calling it a 'diplomatic crisis' which raises the question of whether under the current circumstances the previously announced meeting between Vladimir Putin and Donald Trump is still possible.