Iraq re-construction to cost $88bn
Comments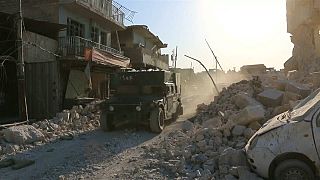 Iraq says rebuilding the country after three years of war with so-called Islamic State will cost more than $88 billion.
Among the hardest-hit areas is Mosul, Iraq's second-largest city, where fighting displaced more than five million people.
At an international donors conference, Kuwait committed $100m to the reconstruction effort.
"We have signed a framework agreement with the Iraqi government for a Kuwaiti government grant of $100m." said Abdullah Al-Musaibee of the  Kuwait Fund for Arab Economic Development. "$15m of that has gone towards rebuilding the health sector."
Non-governmental organisations have already pledged $330 million in humanitarian aid at a parallel conference.