Swedish fitness craze seeks to save the environment one jog at a time
Comments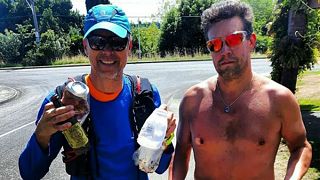 A new Scandinavian fitness trend that mixes jogging with picking up litter is spilling out to the rest of Europe.
The trend is known as "plogging" because you pick up trash while jogging.
The environmentally-friendly fitness craze has been going on for a year in the Scandinavian country according to the earliest social media posts. But the trend only caught on a few months ago in other European countries.
The hashtag #plogging on Instagram delivers great examples of how plogging communities have emerged around the world, including the UK.
This group of joggers is trying out the trend in Edinburgh. 
While this marine biologist charged of cleaning the beach for the Lulworth estate near Dorset is uses plogging for work. 
All you need to plog is running gear and some plastic bags to pick up litter and the new workout routine is yours.