Dollmaker creates models of family who died in Holocaust
Comments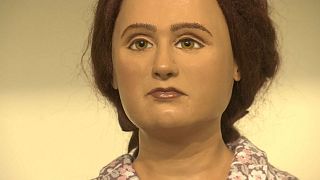 Dana Gur-Zeev has created a timely reminder of her family, who died in the Holocaust, in the form of life-like polymer clay dolls.
The Israel native created the figures based on old black-and-white photographs that survived from the war.
Each doll is 50 cm tall and took around 120 hours to make.
For Gur-Zeev, the dolls are a vivid reminder of the grandparents, aunts and uncles she never had the chance to know.
"It is very personal. Commemorating is for generations, for others, to be remembered. They were not famous or anything like that, and the work is between me and them," she said.