Canada passes bill to make national anthem gender neutral
Comments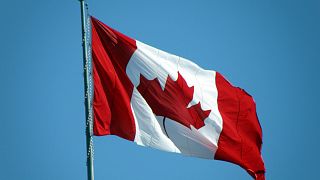 Canada's Senate has passed a bill to make the country's national anthem gender neutral by removing the word "sons".
The bill, which was overwhelmingly passed by the House of Commons in 2016, would see the lyrics of* "*O Canada" changed from "in all thy sons command" to "in all of us command."
It needs to receive royal assent by the governor general before becoming law.
The song, written by Robert Stanley Weir in 1908,  officially became the country's national anthem in 1980.
Since then, 12 bills have been introduced in the House of Commons to remove the reference to "sons", which some argue is discriminatory.
Prime Minister Justin Trudeau, who has made gender equality a top priority of his administration, was among those to praise the Senate's decision.
In 2015, he became the country's first prime minister to appoint an equal number of men and women to his cabinet.
Taking to Twitter, he described the Senate vote as "another positive step towards gender equality."
Others joined Trudeau in praising the decision and paying their respects to late Liberal MP Mauril Bélanger, who introduced the bill but passed away in 2016.
However, not everyone was happy.
Some social media users slammed the decision, vowing to continue singing "in all thy sons command."