Dozens of casualties as suicide blast hits Afghan capital Kabul
Comments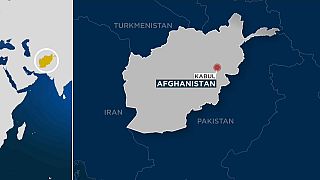 At least eleven people have been killed and 25 wounded after a suicide bomb attack in the Afghan capital, Kabul.
So called Islamic State have claimed responsibility for the blast.
I.S. say the bomber, with an explosive belt, was targetting "a gathering of Afghan intelligence and police."
In the past few months the Taliban have also stepped up attacks.
The attack happened near the U.S. Embassy where security personnel are reported to have been carrying out an operation against illegal drugs and alcohol.
Police have confirmed that the attacker was on foot.
Several days ago a suicide bomber killed more than 40 people at a Shi'ite cultural centre in the capital.
There has been an increase in security since last May when a truck bomb in the diplomatic quarter killed 150 people and wounded around 400 others.