The world's billionaires get richer by $1 trillion in 2017
Comments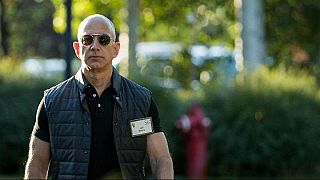 It was a good year for the planet's billionaires. According to the annual Bloomberg Billionaires Index of the 500 richest figures (with assets worth at least 4.1 billion dollars) saw their fortune grow by 1,000 billion dollars – that's four times more than what they earned in 2016.
At the summit of the billionaires pyramid this year: Jeff Bezos, the founder-boss of Amazon, whose fortune rose by 34.7 billion dollars (as of 28 December). He relegated into second place Bill Gates, the founder of Microsoft who "only" reaps 9.17 billion extra profits. "Down" in sixth place, the Frenchman Bernard Arnaud stands out from the crowd: the boss of the luxury group LVMH saw his fortune rise by 24.5 billion dollars. That's a billion more than the very media-friendly Mark Zuckerberg. The head of Facebook increased his fortune by 23.3 billion dollars in 2017.
Most of these billionaires were carried along by stock market results which rose strongly throughout the year.
If the Bloomberg Index is still mainly dominated by Americans (with six out of ten in the top ten), Asians are now in second position with 126 billionaires, compared to 122 Europeans. At the bottom of the list, Africa has only seven.
One footnote: 59 billionaires saw their fortune diminish this year, among them the Frenchman Patrick Drahi (-4.1 billion dollars) or George Soros (-2.1 billion dollars).