Prince Charles' estate 'may have profited' from his campaigning
Comments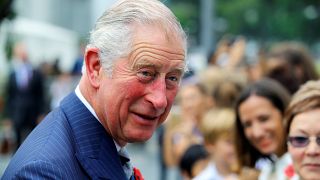 Britain's Prince Charles has become the latest wealthy individual to be dragged into the Paradise Papers tax haven scandal.
His private estate is said to have held an undisclosed interest in an offshore company which may have benefited from his campaigning for global agreements to allow 'carbon credits' from rainforests to be traded.
The leaked documents show that Prince Charles's estate, The Duchy of Cornwall, almost tripled its money in just over a year. Despite his high profile campaign, the environmental agreements remained the same.
His estate, has said the prince had no direct involvement in its investments.
More royal offshore connections
Earlier this week the Duchy of Lancaster, the private estate of Prince Charles' mother, Queen Elizabeth was found to have millions of pounds invested in offshore arrangements.
Around £10million (13 million euros) from the Queen's private fund was paid into funds in the Cayman Islands and Bermuda between 2004 and 2005, according to reports.
A spokesman for the estate said all investments were "fully audited and legitimate".
Paradise Gains?
The Paradise Papers were originally obtained by the German newspaper Sueddeutsche Zeitung have embarrassed many of the world's super-rich although the documents show no illegal activity.
At the centre of the scandal is the Bermuda law firm Appleby which specialises in offshore accounts and advises clients how to reduce their tax bill. More than 13 million leaked documents make up the Paradise Papers which tie major companies and political figures to secretive overseas arrangements.
The Paradise Papers revelations have prompted growing outrage in the UK as activists and politicians alike call for investigations and increased transparency in Britain's financial system.
#ParadisePapers a modern nursery rhyme #TorySleaze The Queen Prince Charles pic.twitter.com/qjxG9tl3fk

— Soothsayer (@Soothsa04931408) November 7, 2017