Norway's sovereign wealth fund reaches $1 trillion
Comments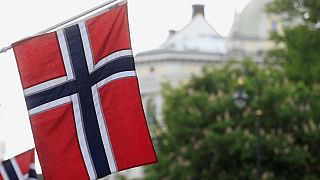 Norway, the world's happiest country, now has a new reason to be cheerful – it is now also the richest nation on earth.
The value of the Scandinavian country's sovereign wealth fund has reached an unprecedented $1 trillion after outperforming all initial expectations.
Known locally as the "oil fund", it was established over 20 years ago in order to invest long term revenue from oil extraction and set aside money for future generations.
Measured in US dollars, the fund's value has increased due to higher climbing stock markets and a strengthening of the world's major currencies against the dollar.
It has now become the world's largest fund and is equivalent to roughly 1.4 million Norwegian kroner for each of the country's 5.2 million citizens.
It owns on average 1.3 per cent of every listed company in the world, and around 2.3 percent of all those listed in Europe.