Somalia: Al-Shabaab storms military base near Kenyan border
Comments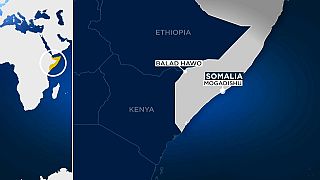 Al-Shabaab has detonated a suicide bomb in the Somali border town of Balad Hawo, near Kenya, prompting a fierce and deadly battle between the group and local armed forces.
According to a military official, ten soldiers and seven militants were killed before the al-Qaeda-linked group was chased out of town. However, a spokesman for Al Shabaab claimed it had captured an Army base and residents said fighting was ongoing.
Al-Shabaab has carried out numerous attacks in the Somali capital, Mogadishu, and elsewhere, in its bid to impose its strict interpretation of Islam throughout the country. It is aiming to oust the Western-backed government and drive out African Union peacekeeping troops.