School dormitory fire kills seven in Kenya
Comments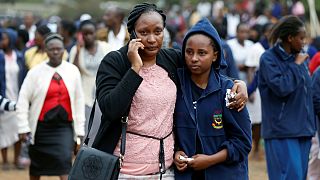 A fire burned down a boarding school dormitory in the Kenyan capital Nairobi early on Saturday (September 2) morning, killing at least seven teenage girls. Ten more girls were taken into hospital, two of whom remain in critical condition, according to Education Cabinet Secretary, Fred Matiangi.
The cause of the fire is still unknown. The government has ordered Moi Girls School to remain closed for two weeks in order to carry out a full investigation.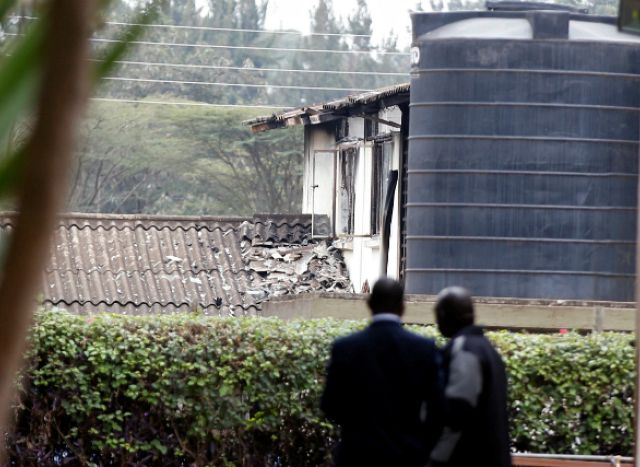 Caption: Investigators stand inside a cordon line after the fire at Moi Girls School. REUTERS/Baz Ratner
This is not the first time a fire has caused casualties in Kenyan boarding schools. In 2001, 58 boys died in at Kyanguli Secondary School and in 2012, a fire claimed eight lives at a school in western Kenya.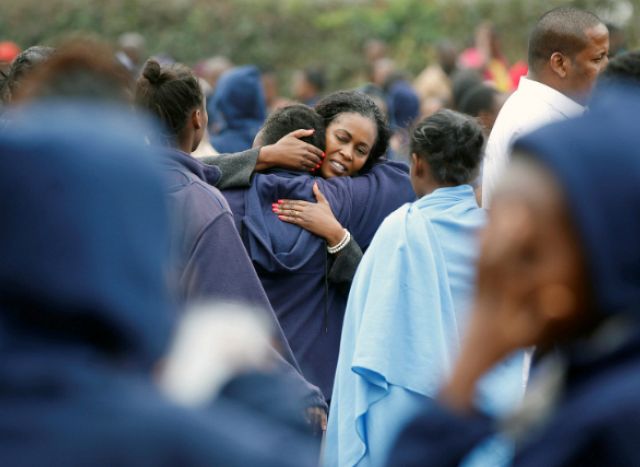 Caption: Parent embraces a student after the fire at Moi Girls School. REUTERS/Baz Ratner