Floods in Germany amid thunderstorms and heavy rain
Comments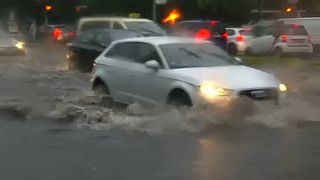 Germany has been inundated by heavy rain and thunderstorms. Some parts of the capital, Berlin, have been left under water.
Firefighters tried to pump the floodwater away.
Traffic slowed to a halt in some parts of the city due to the torrential downpour.
The storms are expected to continue over the weekend, particularly in the east of the country.
Germany has endured more than its fair share of bad weather recently. A storm in the north of the country claimed the lives of two people last week.