Now Reading:
Cigna's 2017 growth may include Medicare Advantage acquisitions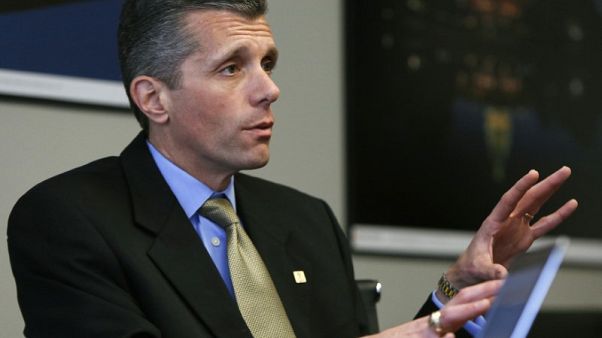 Cigna's 2017 growth may include Medicare Advantage acquisitions
By Caroline Humer NEW YORK (Reuters) – Cigna Corp <CI.N> Chief Executive David Cordani told investors on Wednesday that the company has $7 billion (£6.3 billion) to $14 billion in capital it could use in 2017 for mergers and acquisitions in several areas, including Medicare Advantage for older people. Cordani, speaking during the company's first meeting with investors since its deal to be bought by Anthem Inc <ANTM.N> officially broke off last month, also said the company would do at least $2 billion in share buybacks this year and set a target of $16 in earnings per share for 2021. He said M&A areas that the No. 5 health insurer is considering also include growing internationally and building out its pharmacy and physician-related businesses, its retail capabilities and its government risk-based insurance programs. Cigna has a pharmacy management business that it is looking to expand both internally and through acquisitions, Cordani said. But the most attention regarding Cigna's M&A prospects on Wednesday was around rival Humana Inc <HUM.N>, where Medicare Advantage accounts for two-thirds of revenue. Several Wall Street analysts have recently written research notes about the merits of Cigna buying Humana, a deal they said had been under consideration before the Anthem deal was made two years ago. When an investor asked if Cigna was as interested now in building its Medicare Advantage business as it was two years ago, Cordani confirmed that was the case. In an interview, Cordani declined to discuss the possibility that the company is interested in buying Humana or give a size or timing for any acquisitions. "We tend not to get too fixated on the headlines," Cordani said. The company considers deals based on if they create value for shareholders and moves ahead if they do, he said. Shares of Cigna were up 0.2 percent and Humana gained 1.2 percent in afternoon trading.
OBAMACARE
INDIVIDUAL
MARKETS
Cordani said Cigna has filed premium rates to stay in the same seven states where it now offers Obamacare individual plans for 2018, but that the company is waiting to make a final decision about its participation. Republicans and U.S. President Donald Trump have pledged to repeal the Affordable Care Act, also known as Obamacare. Insurers deciding about participation must submit rates to HealthCare.gov by the end of Wednesday, but can withdraw as late as September. Cigna's decision depends on new government rules or regulations for insurance or legislation, including whether the government will continue to fund the cost-sharing subsidies that affect individuals' out-of-pocket payments, it said. (Reporting by Caroline Humer; Editing by Nick Zieminski and Meredith Mazzilli)