Landslide buries Kyrgyzstan village, 24 feared dead
Comments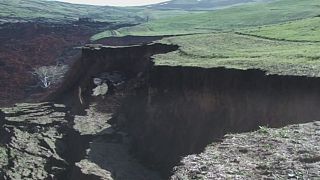 At least 24 people including nine children were feared dead after a devastating landslide swept through a village in southern Kyrgyzstan early on Saturday, officials said.
Scores of emergency workers have been deployed to the site to excavate the village.
The landslide happened early on Saturday, when a torrent of mud buried several houses.
Local authorities said they had informed people in the area of the risk of a landslide – due to heavy rains – just a few days earlier, and had advised them to leave, but many decided to stay.
Deadly landslides regularly hit this central Asian country, where close to 95 percent of the land is covered by mountains.
Sunday has been declared a national day of morning.
Nine children among 24 killed as a landslide engulfs a village in Kyrgyzstan https://t.co/4jFBWXBEax

— Daily Mail Online (@MailOnline) April 29, 2017