Smart bandages will use 5G data to monitor wounds
Comments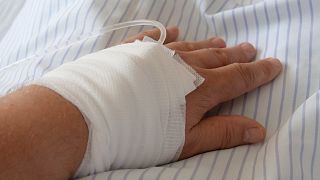 Swansea University is trialling a new bandage that can pick up blood clotting or spot infections and send the information back to the patient's doctor wirelessly.
The university's research unit says the products will be trialled over the coming 12 months and it hopes they will be able to offer a personalised approach to medicine.
A patient is normally advised to return to his GP within a certain amount of time. But each case is variable and some wounds require more time than others to heal,while some may become infected before the visit.
The 3D-printed bandages will use 5G wireless data and nano-sensors to relay details of the patient's progress.
Professor Marc Clement, chairman of Swansea's Institute of Life Science said: "Nanotechnology allows us to produce sensors to reduce the dimensions so that they are very, very small.
"They could be on an intelligent dressing. The next thing is to make those dressings at a cost that is affordable for the health service. How do you produce these smart devices? Clearly the most effective way of doing that is through a printing technique.
"This is a multi-technology approach, with nanotechnology, nanoelectronics, printing and coating biochemistry all interconnecting through 5G infrastructure to allow us tomorrow and in the future to deliver health care for a wound patient that delivers better patient outcomes and better quality of life."