Now Reading:
London Stock Exchange looks to Middle East for revival after Brexit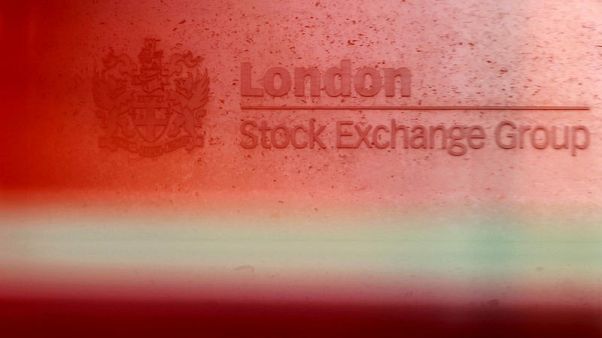 London Stock Exchange looks to Middle East for revival after Brexit
By Dasha Afanasieva LONDON (Reuters) – The London Stock Exchange <LSE.L> is targeting more listings from companies in the Middle East, following a dearth of initial public offerings in the aftermath of Britain's vote to leave the European Union. Money raised on LSE's equity markets fell nearly 40 percent in 2016 to 25.6 billion pounds. While funds raised from initial public offerings (IPOs) so far this year recovered slightly from 2016, they were much lower than in the previous two years. The exchange is now turning to the Middle East, an executive said, seeking to convince investors it is attractive despite uncertainty about how Brexit will affect London – a factor that contributed to the recent collapse of LSE's proposed merger with Deutsche Boerse <DB1Gn.DE>. The biggest prize would be energy giant Saudi Aramco's [IPO-ARMO.SE] planned global listing, and LSE Group Chief Executive Xavier Rolet joined British Prime Minister Theresa May on a trip to Saudi Arabia last week, courting a slice of the IPO, which could be the biggest in corporate history. Ibukun Adebayo, who is in charge of emerging markets at the London Stock Exchange, said other opportunities abound. "Immediately, we see the bigger opportunity (for new listings) emanating from the Middle East, and then the longer term prospects are from the Indian subcontinent, and then Africa," Adebayo told Reuters. The LSE is promoting itself through events in the region, helped by index compiler FTSE's office in Dubai. It is targeting regulators and large companies, pointing to the large number of natural resources companies listed in London. LSE's Adebayo said he expected natural resources to continue to be a key sector for IPOs. But with fierce competition from exchanges globally and in the Middle East, as well as technical and regulatory hurdles, new business may be hard to secure. The London exchange also has a chequered history with companies from resource-rich regions. Prior to 2008 it courted Russian companies, landing depositary receipt listings of Sistema <AFKS.MM>, Megafon <MFON.MM> and Gazprom <GAZP.MM>. However three of those have delisted in the past six months, and it has faced questions over whether its entry requirements for them were too lax. The capital markets division, which includes IPOs, represents just over a fifth of the group's income. Getting an unlisted group onto the exchange, however, can drive revenue in bigger segments such as clearing and technology services. As a result, IPOs are a key battleground for exchanges. "IPOs are a multiplier for derivatives, indices and clearing businesses: liquidity attracts liquidity," said Martin Steinbach, head of IPO and listing services at business services firm EY.
COMPETITION
A huge coup for London would be the listing of Saudi Aramco, which is expected to raise $100 billion out of an estimated $300 billion in Saudi privatisation opportunities by 2022. New York, Hong Kong, Singapore, Tokyo and Toronto are also seeking to win a slice of the Aramco
IPO
and Saudi officials have been meeting with exchanges to decide where the shares should be traded. In the wake of the massive correction in oil prices, governments across the Middle East are looking to privatise their businesses to shore up state budgets. Adebayo says teaming up with local exchanges is key to the
LSE
's strategy. "We consider London liquidity as complimentary," he said, adding that the group is working on fully fungible dual listings. The
LSE
boasts more than 40 companies from the Middle East and North Africa on the exchange but globally the proportion of cross-border listings is declining. Bankers say with technological advancement international investors can just as easily access stocks listed in local exchanges as in hubs such as London. One of the biggest European
IPO
s in the first quarter, toy seller Detsky Mir <
DSKY
.MM>, managed to secure top international asset managers to take up shares, despite being listed in Moscow. Governments in the Middle East are intent on developing their domestic equity markets and Saudi Aramco is expected to list on the local Tadawul exchange – which opened itself up to foreign investors in 2015 – as well as on one or more overseas exchanges. Emirates Global Aluminium (
EGA
), valued above $15 billion, is expected to list on the Dubai or Abu Dhabi stock exchange this year. "Governments have a natural interest to keep their companies at home," said EY's Steinbach, summing up what could be the biggest obstacle facing London. To view
LSE
's new listings click on http://tmsnrt.rs/2o3m0L8 (Reporting by Dasha Afanasieva; Editing by Susan Fenton)