Now Reading:
EU plans to relax rules on airlines' transatlantic wet leasing deals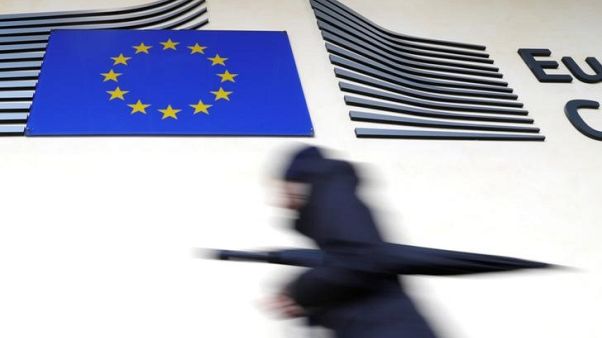 EU plans to relax rules on airlines' transatlantic wet leasing deals
By Julia Fioretti BRUSSELS (Reuters) – The European Commission wants to scrap restrictions placed on EU airlines leasing planes and crew from U.S. carriers, to resolve a long-standing dispute between the two sides. The leasing of crewed planes from another airline – known as wet-leasing – is a common practice in the industry and the 10-year-old EU-U.S. Open Skies aviation services agreement envisaged a liberal regime for wet leasing. But a dispute arose after the EU separately in 2008 imposed a seven-month duration limit, renewable once, on European airlines wet-leasing from non-EU carriers. The United States retaliated by imposing similar duration limits on EU carriers wet-leasing from other EU carriers on their routes to and from the United States, making it hard for European airlines to plan routes as they would not know if the wet-leased crews and planes would have permission to fly. The Commission is now seeking a mandate from EU member states to negotiate an unrestricted wet-leasing agreement with the United States – the first such agreement the EU would have – to resolve the impasse, but that has raised fears among some critics that airlines could use wet-leasing as a way to operate regular services with cheaper crews. But supporters say this is unlikely to happen as pay levels are similar on both sides of the Atlantic and while Germany has opposed a liberalised wet-lease regime with the United States, most other member states are in favour.
PILOT
FEARS
In December the Commission proposed introducing an exception to the duration limit on wet-leasing deals if negotiated in an international agreement, to pave the way for a liberalisation with the United States. The European Cockpit Association (
ECA
), representing pilots, fears that change could open up the possibility of unrestricted wet-leasing agreements with other countries with whom the EU is currently negotiating aviation agreements, such as Qatar, Turkey and the countries forming the Association of Southeast Asian Nations. Low-cost airline Norwegian Air Shuttle <
NWC
.OL> has faced criticism for employing crew from Thailand, although it has made an effort recently to employ more Europeans. In the proposal the Commission said "other third countries may line up in the future to seek similar derogations, but each request would be dealt with on a case-by-case basis and exemptions should be granted only when adequately justified." The
ECA
cited Akbar Al Baker, chief executive of Qatar Airways, as saying in a negotiating round earlier this month with the EU on an aviation agreement that Qatar would not accept a less favourable regime on wet-leasing than those granted to other countries. (Additional reporting by Victoria Bryan; Editing by Greg Mahlich)