[In pictures] Creative selfies light up Saatchi Gallery contest
Comments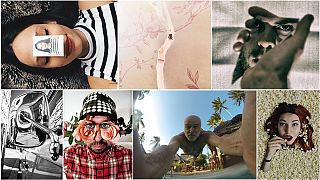 Europeans have captured their creative side by turning their cameras on themselves for a special selfie contest.
London's Saatchi Gallery is running a competition to find the best selfie as part of an upcoming exhibition.
The art venue, which is running the contest in partnership with Chinese technology giant Huawei, has received entries from across Europe .
It will announce the winner on Thursday, March 30.
The announcement comes ahead of the launch of the gallery's new exhibition – the first to explore the history of the selfie.
The showcase will cover from 17th century Spanish artist Diego Velázquez to the present day.