Pulse nightclub shooting: Gunman's wife to be freed pending trial
Comments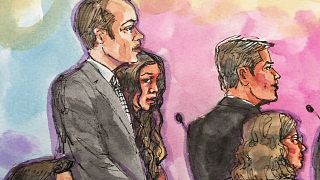 A federal judge's decision to free the wife of a man who killed 49 people at an Orlando nightclub has been condemned by survivors of the massacre.
Noor Salman was married to gunman Omar Mateen. She faces trial accused of obstructing justice.
On Wednesday a California court said she posed no public risk and set bail at half a million dollars.
Prosecutors were given two days to appear, but Salman's lawyer Charles Swift welcomed the ruling.
"We believe it's a just, equitable and appropriate decision that permits her to reunite with her children."
"The judge also noted the fact that she suffers from PTSD (port-traumatic stress disorder). A treatment condition would be appropriate. Unfortunately her release won't be automatic. The government has a statutory right to appeal, and they're going to be appealing that in Florida."
The mass shooting at the Pulse nightclub in Orlando last June was the worst in Modern US history.
Salman denies charges that she helped Mateen carry out the massacre, but there has been an outcry in Florida over the Californian court's decision.
In a statement Orlando's Police Chief John Mina said he was ''disappointed'' by the ruling to free Salman, while some survivors have also expressed shock over the move.