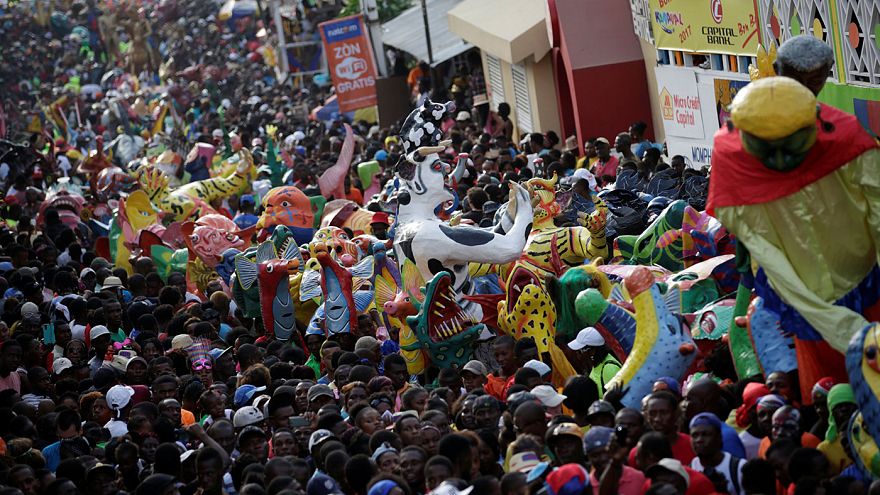 Haitians begin Carnival celebration after confronting a hurricane, earthquake and political crisis.
Dressed as dragons and dancing in the streets, thousands of Haitians celebrated the opening of the country's Carnival on Sunday (February 19) in the commune of Jacmel. The town is located along the stretch of southern Haitian coast which was hit hard by Hurricane Matthew in October.
Jacmel, a tourist town, was also hit hard by the massive earthquake that rocked the Caribbean nation in 2010. Since then, city officials have been striving to rebuild local tourism.