Turkish MPs approve bill to extend president's powers
Comments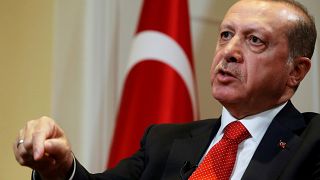 Turkey's parliament backed a controversial constitutional reform package, paving the way for a referendum on the extension of presidential powers.
The bill would see changes in the system of government which would allow the president to keep ties with his party and restructure the country's highest judicial body.
Officials from President Recep Tayyip Erdogan's ruling AK party say the country needs a strong presidency to make a strong Turkey.
Citizens could be called to the ballot box to decide on the bill by April.