Melbourne Christmas terror attack plot thwarted - police
Comments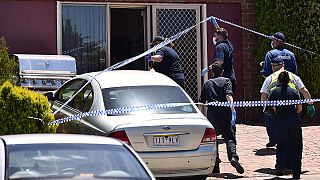 Australian police said on Friday that they had foiled a terrorist plot to attack prominent sites in Melbourne over Christmas.
These terrorists sought to disrupt it (Christmas). They have been thwarted
Five people have been detained in relation to the plot, which police said was inspired by the Islamic State group (ISIL).
Three people have been charged.
Several arrests were made during a series of overnight raids across Melbourne, but some of the suspects were later released.
Police said the plan had been to target high-profile locations, including Federation Square, Flinders Street Station and St Paul's Cathedral "possibly on Christmas Day."
Overnight, our security forces disrupted a terrorist plot aimed at central Melbourne on or around Christmas Day. https://t.co/QrapQYy2iz

— Malcolm Turnbull (@TurnbullMalcolm) December 23, 2016
Australian Prime Minister Malcolm Turnbull described it as one of the "most substantial terror plots" that authorities have disrupted in recent years.
"It (Christmas) is a time of happiness and joy," Turnbull said. "These terrorists sought to disrupt it. They have been thwarted. They are in custody. They are no longer a threat to Australians' security."