ANOC begins 21st general assembly
Comments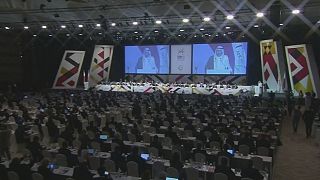 The 21st General assembly of the Association of National Olympic Committees began on Tuesday in Doha.
Among other things, the two day assembly is viewed as a platform for the National Olympic Committees to actively contribute to the organisation's future.
IOC president Thomas Bach was in attendance in the Qatari capital and said: "You can see that the success of the Rio de Janeiro, the Olympic Games 2016 is built on this great cooperation with the NOCs and with ANOC and it's president which is representing the 206 National Olympic Committees in all the Olympic summit meetings".
The opening day of the Assembly also featured the first presentations by candidate cities for the 2024 Olympic and Paralympic Games, with the bids from Budapest, Los Angeles and Paris aiming to impress.
An award ceremony will also take place to honour the standout stars of the Rio Olympics.