SpaceX announces plans to colonise Mars
Comments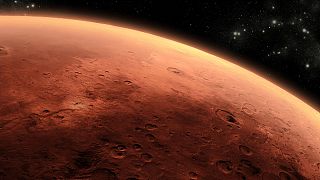 SpaceX, the space technology firm is setting its sights on Mars. CEO Elon Musk has announced he aims to transport dozens of people along with cargo to the Red Planet as early as 2024.
The ultimate goal is to colonise Mars but to achieve that the price of getting there would not have to be prohibitively expensive.
Musk was speaking at the International Astronautical Congress in Guadalajara.
"Really the key is making this affordable to almost anyone who wants to go. (…) the very first flights will be quite expensive. But the architecture allows for a cost to get (to) less than $200,000, maybe as little as $100,000 over time depending on how much mass a person takes."
Presentation and archived video available at https://t.co/SwNQJ9Z4tdpic.twitter.com/KTZ8ryen0E

— SpaceX (@SpaceX) September 28, 2016
NASA is supporting SpaceX 's first mission to Mars in 2018 which is an unmanned capsule to test descent, entry and landing systems.
NASA will be providing deep-space and Mars communications relays for SpaceX and consulting services in exchange for flight data. NASA wants to be able to land payloads weighing up to about 30 tons on Mars. So far, the heaviest vehicle to land on Mars was the one-ton Curiosity rover.
But for now SpaceX's top priority is to trace the cause of its September accident in which one of its rockets carrying a 200 million dollar Israeli Satellite blew up on launch.