Health care in conflict: interview with Valeria Gemello, of Médecins du Monde France
Comments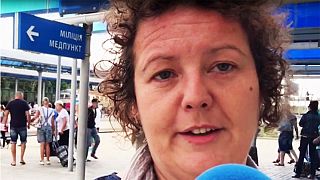 "The main problem is the access to the basic health care, in particular the lack of doctors, mainly as a consequence of the conflict.
Fourty four percent of doctors flee to more secure areas.
There is the big problem of access to drugs because there are many check points that make transportation difficult.
There is a lack of drugstores, lack of doctors, and another big problem is the economic crisis that hit the country, this has doubled the price of drugs since the beginning of the conflict.
Medecins du Monde offers services for primary health care, mental health care and gender based violence via mobile units with doctors, nurses, psychologists and midwives.