Russians go to polls in parliamentary election
Comments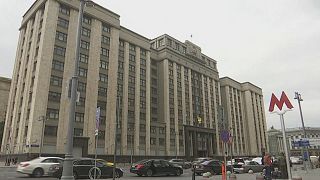 Russians are going to the polls in a parliamentary election, expected to give the ruling United Russia party even greater dominance of the lower house.
The poll for the Duma is being seen as a dry run for Vladimir Putin's possible presidential campaign in 2018.
It is the first parliamentary vote since 2011, when allegations of ballot-rigging sparked big protests against Putin.
Polls show United Russia's popularity has been hit by grinding economic problems, compounded by Western sanctions over Moscow's role in the Ukraine crisis. But they also reveal that Putin's own popularity remains high.
United Russia has 238 of 450 Duma seats and dominates the more than 80 regional parliaments.
Sunday's vote will be closely watched to see how many of Russia's roughly 110 million registered voters across 11 time zones turn up to cast their ballots, with some opinion polls showing apathy levels are high.