President Erdogan apologises for not seeing 'true face' of coup plotters
Comments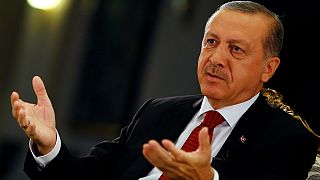 Turkey's President Recep Tayyip Erdogan has issued an apology for his former alliance with the Gulenist movement, suspected of orchestrating last month's attempted coup d'etat.
Erdogan said that he had previously tolerated the Gulenist movement, led by the Muslim cleric Fethullah Gulen, because of their foreign and domestic education and aid projects.
At a meeting where he spoke alongside Prime Minister Binali Yildirim, Erdogan said: "Personally, although they had facets I did not agree with, I helped them, thinking we agreed on basic common points."
"From now on, everyone who continues to pay attention to the delusions of the charlatan, chief terrorist in Pennsylvania, has accepted in advance what will become of them," he continued.
Fethullah Gulen
Fethullah Gulen, who currently lives in self-imposed exile in Pennsylvania, is a former ally of Erdogan, but is thought be many to have been the mastermind behind the attempted coup d'etat.
Why is the #Gulen movement viewed with suspicion and fear inside of #Turkey, while it's praised around the world?https://t.co/qUX6TDyWTN

—

TRT

World (@trtworld) August 3, 2016
Turkey is currently seeking his extradition from the US, although Washington has asked for evidence of his involvement and Gulen himself denies any wrongdoing.
The stance has led to increasingly strained relations between Turkey and the US, with Erdogan saying on Tuesday that the West is "supporting terror and the coup plotters".