ISIL blamed for Malaysian bar attack
Comments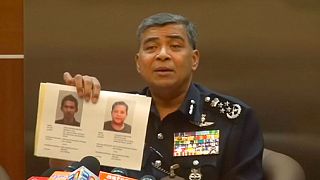 The authorities in Malaysia say ISIL was responsible for a grenade attack on a nightclub last week.
Eight people were injured in the attack in the western Malaysian town of Puchong.
Inspector-General of police, Khalid Abu-Bakar says:
Two men have been arrested
They received orders from Muhammad Wanndy Mohamed Jedi, a known Malaysian

ISIL

fighter
Are the police looking for anyone else?
Yes.
They are looking for two men, believed to have been directly involved with the attack.
Terrorism initially ruled out
Football fans had gathered at the Modiva Kitchen, Bar and Club Lounge on June 28 to watch the live screening of a Euro 2016 match.
A man threw a grenade in the crowd.
Police ruled out terrorism as a motive for the early hours attack.
Investigators initially thought a business grudge or individual revenge attack was the motive.
They were forced into a rethink when an ISIL claim of responsibility was posed on Facebook.
Have there been any other arrests?
Yes.
Khalid said police arrested 13 other individuals, including two low-ranking police officers.
The arrests were made during a counter-terrorism crackdown in the aftermath of the grenade attack.