Wall Street drops sharply after Brexit
Comments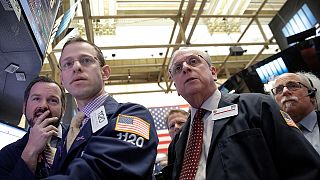 U.S. stocks have fallen sharply, with the Dow Jones industrial average dropping as much as 538 points, as Britain's vote to quit the European Union sent a shock wave through global financial markets.
The S&P 500 index and the Dow were on track for their biggest one-day percentage drop since September.
Global financial markets plunged and sterling sank to its lowest since 1985 after Britons voted by about 52-48 percent to break away from the world's biggest trading bloc.
Investors worried about the outlook for the world economy sought refuge in the dollar and other traditional safe-harbour assets such as gold and U.S. Treasury bonds, while dumping riskier shares.