UK jobless levels lowest since 2005
Comments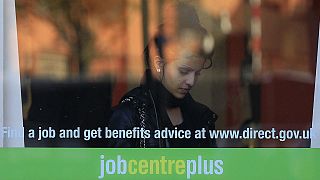 Unemployment in the UK has fallen to its lowest levels since 2005, according to the latest figures.
The number out of work fell to 1.67m from February to April that is 20,000 down on the last quarter.
Unemployment in NW fell by 2,000 in Jan-March to 175,000. Jobless rate now 4.5%, slightly below national average pic.twitter.com/ITn5QvfJiI

— North West Tonight (@BBCNWT) June 15, 2016
Those in employment rose by 55,000.
Private company's appear to be taking on staff while local government employees have fallen to a record low of 2.2m.
Analysts warn that demand for staff has cooled and the new compulsory National Living Wage will deter further job creation.