Markets fear major turbulence if UK votes 'Leave'
Comments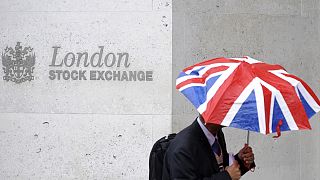 The world's major financial institutions, including Citi and Goldman Sachs, are to call in senior traders to work through the night
following the Brexit vote.
The immediate aftermath of the referendum is set to be the most volatile 24 hours on the stock markets for a quarter of a century.
Bank of England safeguards against potential Brexit market uncertainty: https://t.co/GTzR31×7rR#UKbusiness#economypic.twitter.com/4ca7IRnHiU

— Leyton UK (@LeytonUK) June 6, 2016
A vote to leave the EU would spook investors over the future of the United Kingdom and its $2.9 trillion economy.
Federal Reserve Chair Janet Yellen has warned that a vote for Brexit would hurt global financial stability.