Another US interest rate hint from the Federal Reserve
Comments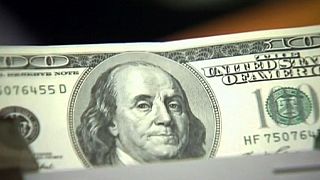 One of the top policymakers at the US central bank has been dropping strong hints about the cost of borrowing going back up there.
St. Louis Federal Reserve President James Bullard says the world's financial markets appear to be "well-prepared" for a summer interest rate hike from the Fed: "This is not too surprising given our liftoff in December and the policy of the committee which has been to try to normalise rates slowly and gradually over time. So my idea is that if all goes well this will come off very smoothly."
So will it be June or July for a rate rise? Bullard didn't say.
Fed's Bullard: Global Markets Seem Well-prepared for Rate Hike: St. Louis Federal Reserve President James Bul… https://t.co/H2pXkXIP4u

— Lerisa Nhung (@linh_nhung) May 30, 2016
His comments followed revised data showing US growth in the first three months of the year was not as weak as initially thought.
At the same time Fed Chair Janet Yellen said a rate hike in the US in the coming months would be appropriate.
In response the dollar rose in value – particularly against the euro – hitting a two month high against a basket of currencies.
The probability of a rate increase at the Federal Open Market Committee's June 14-15 meeting rose to around 34 percent from 26 percent on Thursday, according to CME's Fedwatch programme.
Bets on an increase at the July 26-27 policy meeting edged up to 60 percent, more than double the level of a month ago.