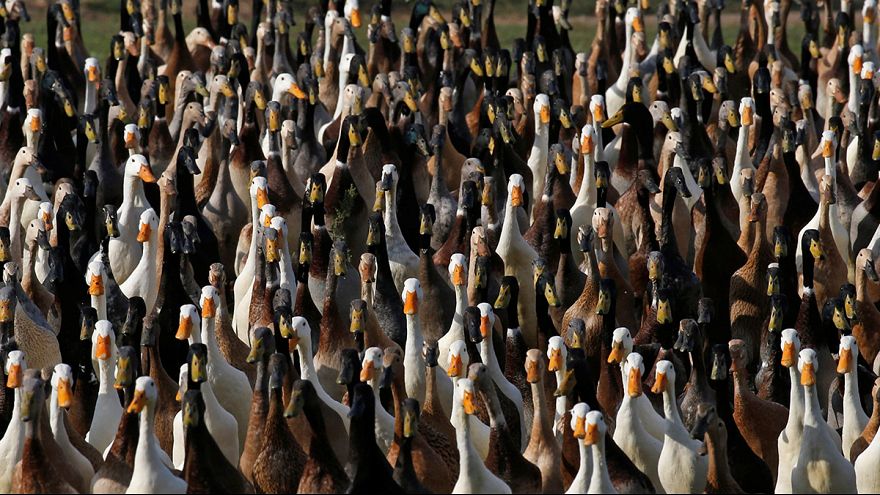 The army of feathered farmers
A vineyard in Stellenbosch, South Africa is using an army of 1,000 Indian Runner ducks to help control snails and pests that are attacking grapes. The ducks have helped to significantly reduce the use of pesticides on Vergenoegd wine estate.
The farm has even produced a wine selection called 'Runner Duck' in their honour.