Egypt intensifies investigation into missing Egyptair flight MS804
Comments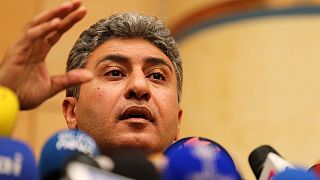 It's a race against time for investigators to find out what happened to Egyptair flight MS804. Egypt's president Abdul Fattah al-Sisi has ordered the aviation ministry and military to take all necessary measures to locate the debris.
The Civil Aviation minister Sherif Fathisaid that a terror attack was more likely than a technical problem, despite a myriad of security measures.
"The airplane goes through multiple stages of security checks, also the passengers get checked in several checkpoints, and according to the laws set in all airports around the world, a plane would never get a permission to take off until it's fully secured."
At this stage no theory is being ruled out.
The crash comes at a difficult time for Egypt which is facing security threats in the Sinai peninsula, where last year a terrorist act brought down a Russian jet.