Russian wildfires continue to rage
Comments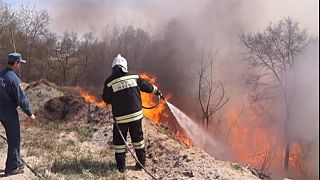 Wildfires have continued to rage in Russia's Far East and Siberia, fanned by hot and dry weather.
Some of the flames have reached a farm and destroyed buildings around a school.
Large areas of forest have gone up in flames in the region, where a state of emergency was declared a week ago.
Extra fire crews were flown into the Amur region this week, in an effort to contain the fires.