Services and construction jobs reduce Spanish unemployment total for April
Comments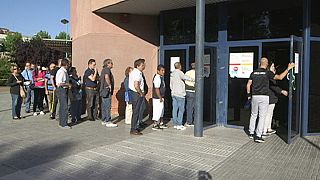 Seasonal factors meant the number of people registered as unemployed in Spain fell in April by two percent.
The biggest workforce gains were in the services sector followed by construction.
The total – though down by 83,599 – is still above four million where it has been since 2010.
Over the 12 months the number of registered jobless is down by 321.845.
However National Statistics Institute surveys, which also count those not claiming unemployed benefit, show 4.79 million without work in Spain.