Lawsuit filed against US flight school over Germanwings crash
Comments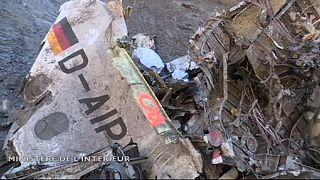 A lawsuit has been filed in the US against a flight school where the Germanwings co-pilot Andreas Lubitz attended.
The action is on behalf of some 80 families who lost loved ones when Lubitz locked himself in the cockpit and flew his plane into the French Alps in March last year.
All 150 passengers and crew died in the crash.
The flight training school in Arizona is a unit of the Germanwings parent company Lufthansa.
The lawsuit alleges the school was negligent in failing to spot the co-pilot's history of mental illness before admitting him to a training programme in 2010.
They say the company missed several warnings about severe depression and suicidal tendencies.
Higher payouts in these kinds of lawsuits are possible in the US, as damages are limited in Europe.