Chile's largest medicinal marijuana farm produces first crop
Comments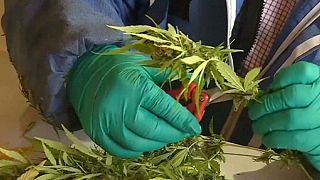 Latin America's largest medicinal marijuana farm has begun producing its first crops just months after its January inauguration.
The 6,400-stalk plantation which is located south of Santiago, will help treat some 4,000 patients across Chile.
The aim is to develop cannabis-based therapies that can help with chronic pain, complications from cancer and epilepsy.
The plant's operation marks another step in the region's growing acceptance of therapeutic uses for the formerly illegal plant.