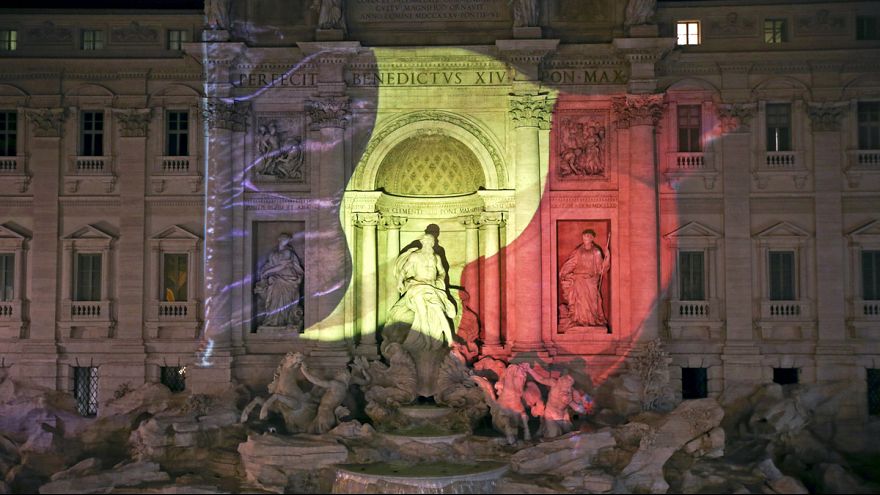 Tribute to Brussels attack victims in Europe
Mourners continued to gather on Tuesday night at Place de la Bourse in memory of the victims of the Brussels bombings.
The Eiffel Tower lit up with the colours of the Belgian flag on Tuesday (March 22) evening in a show of solidarity with Brussels after deadly attacks. The colours of the Belgian flag have also illuminated Rome's Trevi fountain.