Four cities determined to host 2024 Olympics
Comments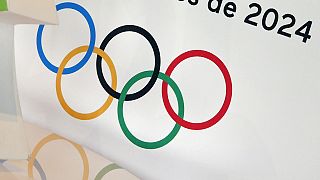 The race to host the 2024 Olympics is now in full swing as the International Olympic Committee confirmed four cities had submitted the first part of their bids to host the Games.
Paris unveiled its slogan "The Power of Dreams" as potential hosts shared their vision, concept and strategy plans meeting the deadline set by the IOC.
The Olympic body has introduced a new three-part bidding process that is aimed at making the Games more attractive to potential hosts.
The IOC hopes the new process will allow it to check at an early stage whether bidders actually meet the criteria to host the Games, while helping to avoid the sudden withdrawals.
Paris will be up against, Rome, Budapest and Los Angeles, which kicked off its campaign by unveiling its logo accompanied by an official slogan, urging people to 'Follow the Sun' as the city bids to stage the Olympics for a third time after 1932 and 1984.
The host city of the 2024 Olympic and Paralympic Games will be announced on September 13, 2017 in Lima.
In LA, our favorite way to end the day is to #FollowTheSun. pic.twitter.com/0XSSCfFUWB

— LA 2024 (@LA2024) February 16, 2016