Russia: ISIL says it was behind deadly Dagestan shooting
Comments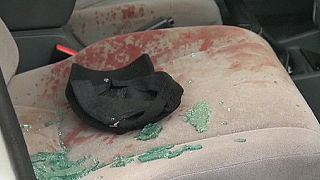 ISIL says it was behind a gun attack at an historic fortress in southern Russia that left one person dead and 11 others injured.
A group of sightseers appeared to be targeted by Tuesday night's shooting at Derbent in Dagestan in the North Caucasus where Russia is fighting Islamist rebels, some of whom have sworn allegiance to the extremist group.
But the person killed and one of those hurt were later reported to be border guards or, according to some sources, members of Russia's FSB security service.
A message attributed to ISIL on a jihadist website hails a successful attack on the FSB and the escape of the gunmen.