UK child sex abuse inquiry to investigate 'people of prominence'
Comments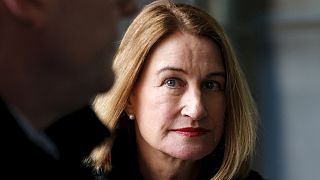 The head of a major British inquiry into decades of child sexual abuse said that allegations involving so-called people of prominence will be investigated.
"The sexual abuse of children within the Roman Catholic Church has been of national and international concern for many years," said Justice Lowell Goddard. "We will also be conducting research into child sexual abuse in other faith communities, which will lead to further investigations in time."
She added that "the investigation will focus on high-profile allegations of child sexual abuse involving current or former members of parliament, senior civil servants, government advisers and members of the intelligence and security agencies. It will consider allegations of cover- up and conspiracy."
The inquiry under the judge from New Zealand was set up last year amid public outcry after the death of entertainer Jimmy Savile four years ago after which several people came forward to say he had abused them.
Some victims have also claimed the police failed to investigate allegations of abuse.