Summer tourism helps Spain's economy grow more than other eurozone countries
Comments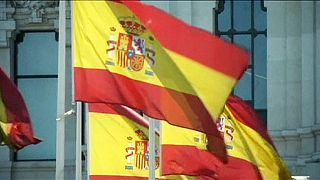 Summer tourism helped Spain's economy grow faster than most others in the eurozone in the third quarter.
Figures from Spain's National Statistics Office (INE) showed that output expanded by 0.8 percent between July and September, as household spending recovered from the doldrums.
The effects of the recession still hit many Spaniards hard – a major challenge for the centre-right government ahead of next month's elections.
"I keep saying that we're coming out of the recession. We've seen two and a half years of positive growth. But we still haven't reached, in terms of income, the levels we had before the crisis. We'll get there, if we maintain this pace of growth, at the end of next year," said Spanish Economy Minister Luis de Guindos.
Falling unemployment has helped boost spending – but more than 20 percent are still out of work.
Labour reforms are credited with having stemmed job losses – but critics say they've failed to tackle employers' abuses of short-term contracts. Economists also say the gap between Spain's highest earners and its poorest is on the rise.
Tourism accounts for around 11 percent of Spain's output. A record year for foreign visitors brought a rise in the number of jobs in hotels, restaurants and other parts of the service sector.
But many positions are temporary, and wages have often come down.