Greek pensioners protest pension cuts
Comments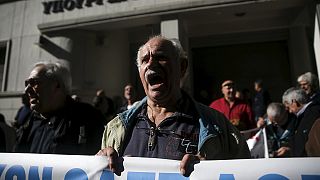 Thousands of pensioners have marched through Athens in the second anti-austerity protest in a month.
Many feel betrayed by prime minister Alex Tspiras who promised not to cut pensions.
But the government has passed legislation which will result in the retirement age going up, health care contributions increasing, and most early retirement benefits being scrapped.